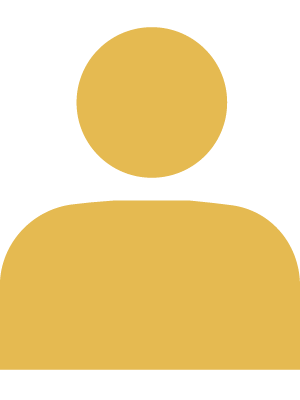 Gina A.
Peer Tutor
North Campus, Off Campus
By Appointment Only: Yes
Biology, College Algebra, Intermediate Algebra, Micro Apps, Pathways to Mathematical Literacy, Pre-Calculus, Foundations of Mathematics
Gina is a PHSC graduate who is an excellent, high-energy tutor.  Please note that she is able to also tutor Introduction to Algebra and American Sign Language, although it was not listed on the original list.
Tutoring Schedule
Campus: Off Campus

| Subject | Session | Campus | Semester |
| --- | --- | --- | --- |
| Biology | Monday, Wednesday 12:00 pm - 05:00 pm | Off Campus | Spring 2021 |
| Biology | Tuesday, Thursday 12:00 pm - 05:00 pm | Off Campus | Spring 2021 |
| College Algebra | Tuesday, Thursday 12:00 pm - 05:00 pm | Off Campus | Spring 2021 |
| College Algebra | Monday, Wednesday 12:00 pm - 05:00 pm | Off Campus | Spring 2021 |
| Foreign Language | Tuesday, Thursday 12:00 pm - 05:00 pm | Off Campus | Spring 2021 |
| Foundations of Mathematics | Monday, Wednesday 12:00 pm - 05:00 pm | Off Campus | Spring 2021 |
| Foundations of Mathematics | Tuesday, Thursday 12:00 pm - 05:00 pm | Off Campus | Spring 2021 |
| Intermediate Algebra | Tuesday, Thursday 12:00 pm - 05:00 pm | Off Campus | Spring 2021 |
| Intermediate Algebra | Monday, Wednesday 12:00 pm - 05:00 pm | Off Campus | Spring 2021 |
| Micro Apps | Tuesday, Thursday 12:00 pm - 05:00 pm | Off Campus | Spring 2021 |
| Micro Apps | Monday, Wednesday 12:00 pm - 05:00 pm | Off Campus | Spring 2021 |
| Pathways to Mathematical Literacy | Tuesday, Thursday 12:00 pm - 05:00 pm | Off Campus | Spring 2021 |
| Pathways to Mathematical Literacy | Monday, Wednesday 12:00 pm - 05:00 pm | Off Campus | Spring 2021 |
| Pre-Calculus | Monday, Wednesday 12:00 pm - 05:00 pm | Off Campus | Spring 2021 |
| Pre-Calculus | Tuesday, Thursday 12:00 pm - 05:00 pm | Off Campus | Spring 2021 |